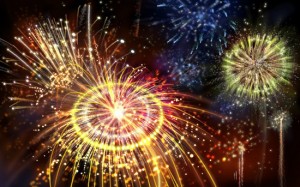 2013 was a fun and crazy year. Quite frankly, I'm kind of glad it's over. We launched Clear Kidneys™ and had a great first year, though it was exhausting.  We learned a lot, made a few mistakes, but have continued to improve our processes and product.
2014 will be a good year for us. We are moving into new offices to help support our growth and are looking at launching a new product later this year. We will try our hardest to post to our blog more often, providing more useful information on kidney stone prevention.
For all of our customers and readers, we would like to say thank you for a great 2013.  We look forward to helping you help prevent kidney stones and living a life free from kidney stone pain.
Wishing you the best of health,
Mark Pescatrice
Founder, Hot Sun Labs